Survey for generating bridge restoration models after floods toward resilience assessment
Mitoulis SA, Argyroudis S, Loli M, Imam B (2021). Restoration models for quantifying flood resilience of bridges. Engineering Structures (accepted)
Mitoulis SA, Argyroudis SA (2021) Dataset of the survey for the restoration of flood resilient bridges. Data in Brief. (submitted)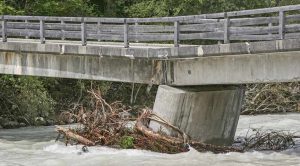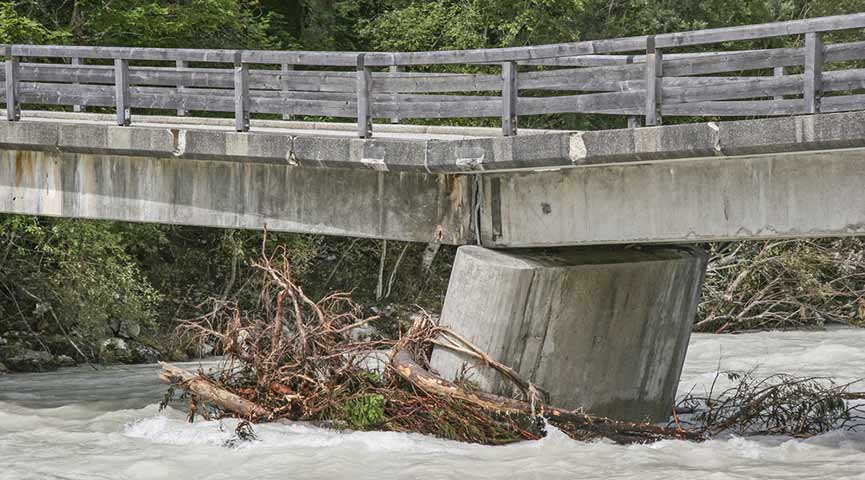 The purpose of this survey is to define the restoration tasks after hydraulic-induced damages and/or loss of functionality of bridges. The ultimate outcome of this survey will be the generation of a set of restoration functions for quantifying the resilience of bridges and transport networks, exposed to hydraulic hazards, i.e. scour, debris accumulation and hydraulic forces. This research is conducted for the first time in the international literature, and its findings are expected to inform boroughs, county councils, road and rail owners and stakeholders by providing valuable information for managing efficiently their assets prior and after catastrophic events on the basis of resilience.
To increase its robustness, this survey requires the participation of a pool of experts that will help us in reliably defining the restoration processes, accounting for the opinions of the larger technical community. To this end, the experts will provide their judgements by answering a series of questions asked in the questionnaire.
If you are interested to participate in the survey please contact Dr S Mitoulis by email at s.mitoulis@surrey.ac.uk
Your contribution will be officially acknowledged and highlighted in future scientific publications, unless otherwise stated. You will not be liable for any outcome. All the opinions provided by you will be treated in full confidence, and the results will be presented either in an aggregated way or in an anonymous format. The outcome of the expert judgment exercise process will be shared with you.
We very much appreciate your time and contribution to this important exercise by sharing your expertise. We also commit ourselves to acknowledge your contribution and share the results with you formally, if this is of interest to you and/or to your organisation.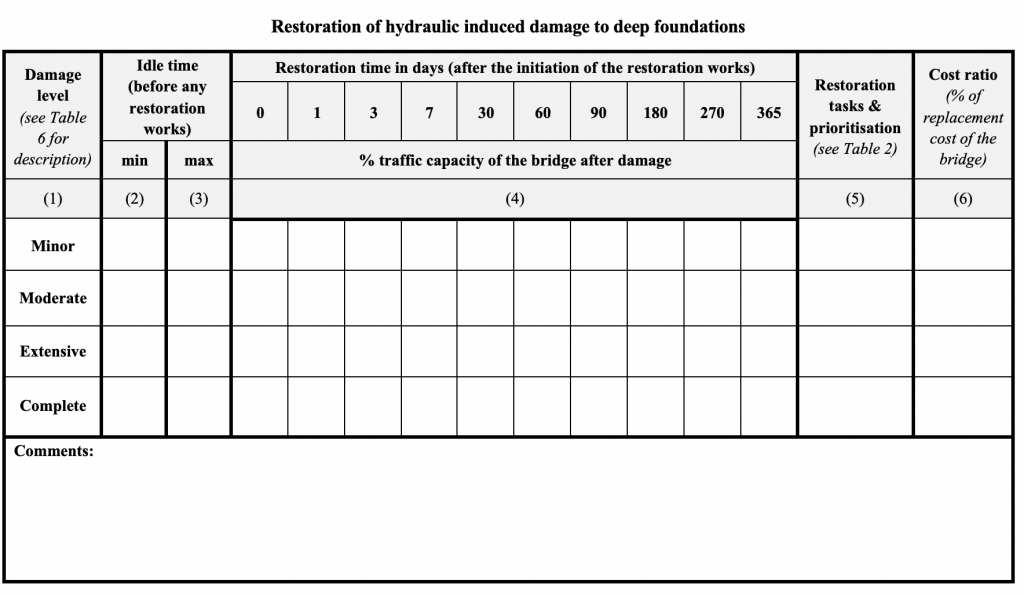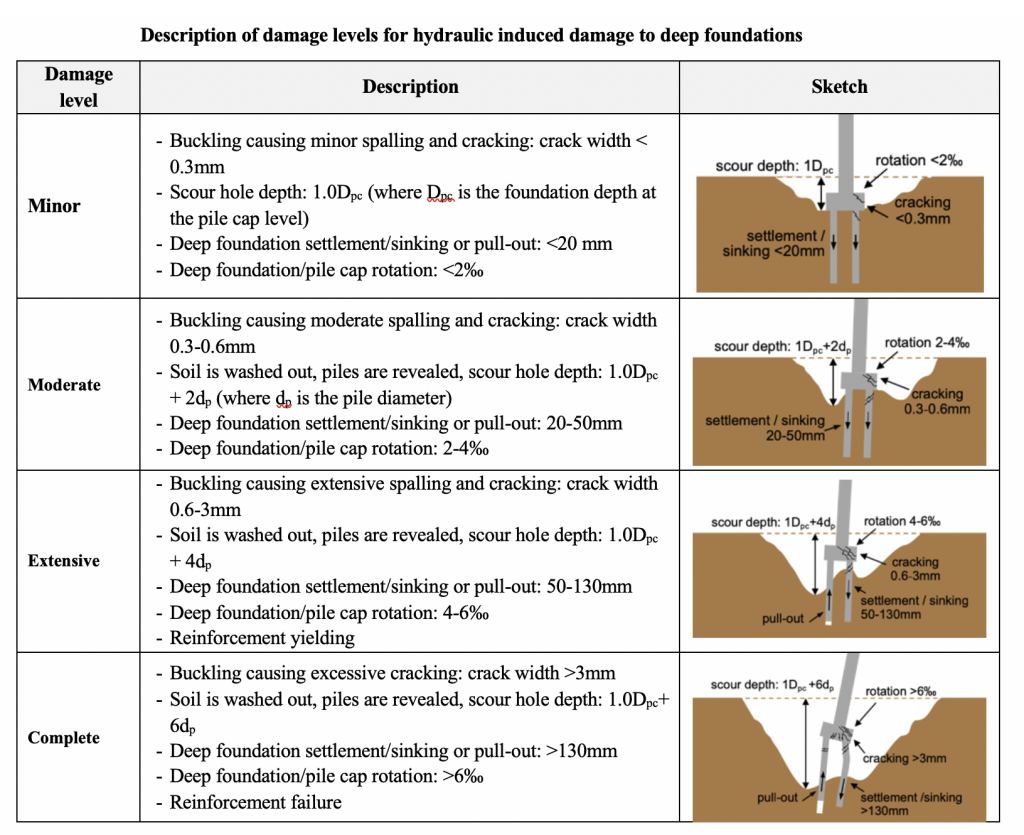 Example of the questionnaire for hydraulic induced damage to deep foundations
Go to:
vulnerability & risk   resilience-based designs   integral bridges    bearings & isolation  monitoring-driven resilience   collaborations   research projects    publications