SDGs supported: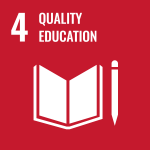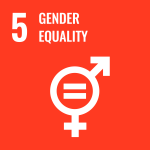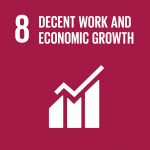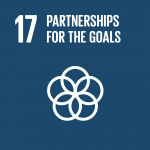 Dr Stergios-Aristoteles Mitoulis, PhD, DiplEng, MSc, CEng MICE, M.ASCE, M.EAEE, FHEA, Associate Professor 

Scopus   ORCiD   GoogleScholar  LinkedIn  ResearchGate
Stergios is the leader of the infrastructuResilience and www.bridgeUkraine.org initiatives. Stergios' has a sustained record of grant-winning with more than € 3.15 million of funding which he received by Horizon Europe and the UKRI. He led and won recently a € 1.65 million MSCA-SE-2021, the ReCharged project, and is a partner to a € 2.5 million HORIZON-MISS-2021-CLIMA-02 the RISKADAPT project.
Over the last ten years, he has supervised and co-supervised more than 10 doctoral and postdoctoral students and researchers. He has published extensively with a publication record exceeding 160 papers in leading scientific journals and international conferences. His expertise is in the resilience-based design and assessment of infrastructure assets and he strives to deliver more sustainable and more robust infrastructure. He has expertise in bridges subjected to extreme natural hazards, dynamic loads, hydraulic hazards, creep, shrinkage, and thermal effects.
He is a member of the BSI B/525/10 CEN/TC250/HG-Bridges, the BSI Mirror Group of Eurocodes, and UK delegate of the BSI (CEN/TC250/SC8 Work Group 6, Bridges) for the design and retrofit of bridges, the BSI committee B/525/8 and B/538/5, the Workgroup 11 of the EAEE and the IABSE TG1.8. He has editorial and reviewing responsibilities for more than 50 reputed journals. He has served as an evaluator for EU proposals and research grants from the UK (EPSRC), Canada, and others. He delivers seminars at consultancies and also participates in CPD activities as an official lecturer of the Institution of Civil Engineers in the UK. He has an extensive presence in the news of leading news agencies, including the BBC.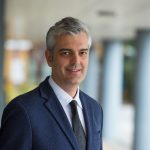 Dr Sotirios A. Argyroudis, PhD, DiplEng, BSc, CEng MICE, FHEA
Assistant Professor at Brunel University London 
Scopus  ORCiD  GoogleScholar   ResearchGate  Linkedin
Sotirios holds two degrees, one in Civil Engineering (MEng) and the second one in Geology (BSc), and a PhD in Geotechnical Earthquake Engineering. He has over 20 years of research experience in the field of geotechnical and infrastructure engineering, with focus on the risk and resilience analysis of infrastructure due to geo-hazards (earthquake, flood/scour, landslides, tsunamis). In 2017 he was awarded a H2020 Marie Skłodowska-Curie Individual Fellowship (TRANSRISK project, 2017). He has more than 120 reports and publications in scientific journals, conference proceedings and book chapters and participated in 15+ research projects (Aristotle University & University of Surrey). He acted as a reviewer for more than 25 scientific journals and for research proposals. He is Vice-Chair of the IABSE Task Group 1.8 on 'Design requirements for infrastructure resilience' and member of the EAEE Working Group 13 on 'Seismic assessment, design and resilience of industrial facilities'. He supervised several UG, MSc and PhD research students, and he delivers seminars and participates in CPD activities. He is member of the Editorial Board in Sustainability (Section board for 'Hazards and Sustainability').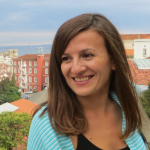 Dr Marianna Loli, PhD, DiplEng, MSc
Marie-Curie Principal Research Fellow, University of Surrey, UK, Project coordinator Grid-Engineers & Associate at Innovation Center on Natural Hazards & Infrastructure (ICONHIC).
Scopus  GoogleScholar  ResearchGate  Linkedin 
Marianna is the research projects coordinator of Grid-Engineers and a postdoctoral researcher at the School of Civil Engineering of the National Technical University of Athens. Her research couples novel simulation tools with state-of-the-art physical modelling techniques for the assessment of geohazard effects and the effective protection of critical infrastructure. She is the co-author of 13 papers in international refereed journals and over 30 publications in conference proceedings. Marianna has participated in 10+ major European research projects stepping-up her career ladder by undertaking duties as a researcher, senior investigator and recently as a principal investigator. In parallel with her doctoral and post-doctoral research activity, she has been involved as junior and senior engineer in seven consulting projects involving geotechnical and earthquake engineering, vulnerability and seismic risk assessment and resilience-based design of various types of infrastructure. Just recently she was awarded a H2020 Marie Skłodowska-Curie Individual Fellowship (ReBounce project, 2020) aiming to develop an integrated risk and resilience assessment framework for flood-critical bridges and the associated transport networks. She participates in the Innovation Center on Natural Hazards & Infrastructure and is a member of the organizing committee of the International Conference on Natural Hazards & Infrastructure ICONHIC.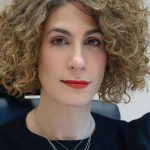 Dr Dimitra V. Achillopoulou, PhD, DiplEng
former Marie-Curie Principal Research Fellow, University of Surrey, UK  & Assistant Professor, Democritus University of Thrace, Greece.
Scopus   GoogleScholar   ResearchGate  Linkedin
Dimitra has research experience on shear transfer mechanisms, interfaces of concrete elements, strengthening with composites (FRPs) and damage detection and characterisation with guided waves.  She has worked a total of 10 years in research in the areas of strengthening and monitoring of structures. Dimitra joined as a postdoctoral researcher the Laboratory of Structures and Materials of the Structural and Geotechnical Engineering Department in La Sapienza University of Rome (LSUR) in 2014 and worked in the same Department for 3 years.  In 2017 Dimitra was appointed Assistant Professor at the Department of Civil Engineering, in Democritus University of Thrace, Greece.  Dr Achillopoulou has worked as a researcher and PI in three research projects relevant to structural health monitoring with guided waves. In 2019 she was awarded a H2020 Marie Skłodowska-Curie Individual Fellowship (BriFace project, 2019) on the resilience assessment of bridge retrofitting measures based on interface efficiency indices using novel guided wave-banded monitoring methods.She is a reviewer in seven journals and has a record of publications in prestigious journals and international conferences. Dimitra has also worked as a freelancer and a consultant in Southern-Eastern Europe. She is an IABSE member of the YEP, member of the TEchnical Chamber  and the Association of Civil Engineerng in Greece.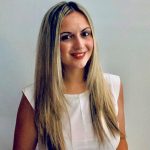 Dr Sotiria Stefanidou, PhD, DiplEng, MSc
Senior Researcher, Aristotle University & Institute of Engineering Seismology Earthquake Engineering, Greece, Adjunct Lecturer at International Hellenic University.
Scopus   GoogleScholar   ORCiD   ResearchGate  Linkedin
Sotiria is Research Associate at the Institute of Engineering Seismology & Earthquake Engineering and Postdoctoral Researcher at the Civil Engineering Department, Aristotle Univ. of Thessaloniki (AUTh) in the field of Structural Dynamics and Earthquake Engineering. She is Adjunct Lecturer at International Hellenic Univ. and Affiliate Scientific Staff at AUTh. She received her PhD with Distinction in 2016 in fragility analysis of bridges (AUTh) and holds two MSc degrees in Earthquake Engineering (2007) and Natural disasters & climate change (2019). She has more than 35 publications in international referred journals, conferences and books and has participated in 10 Research Projects. Sotiria works as Freelancer chartered civil engineer (Greek Institution of Civil Engineers, Greece) since 2006 and is member of the Structural Engineering/Consultancy firm Penelis Consulting Engineers SA since 2012. She has worked as structural engineer in projects in Greece and worldwide for AKTOR SA, TERNA, TERNA Oversees, REDEX, etc. She is an IABSE member, Board Member of Hellenic Society of Earthquake Engineering (ETAM) and  Board Member of Scientific Community of Concrete Research (EPES).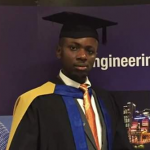 Ebo Emmanuel Kelechi, Civil Engineer, MSc
Researcher, PhD candidate, University of Surrey, UK
Emmanuel holds an MSc in Civil and Structural Engineering from Coventry University, UK and he has experience on construction, consulting in engineering and in particular for the design, construction and maintenance of infrastructure assets. Emmanuel's research is focused on the risk and resilience assessment of transport hubs and networks, considering their interoperability when exposed to multiple hazards.